Tag: Copchilu' anilor '90
marți, iulie 23, 2013
That's me! xD
M-am nascut pe 13 ianuarie 1992, printre betoanele reci ale capitalei. Asta-i o metafora, sa nu credeti ca m-a scapat mama prin vreun gang inghetat, desi probabil ca asa pare uneori. xD
Eram destul de mica pe parcursul anilor '90, deci amintirile nu prea ma rascolesc, dar cand am vazut acest tag am stiut ca-l voi face. Doar stiti cat de mult imi plac lepsele, mai ales cele diferite, originale. Ar trebui sa il faceti toate cele care cititi acum si va idenfiticati cu perioada. :D
Let's get it started!
1. Favorite toy's?
In timp ce periam parul portocaliu si plasticos al papusilor din comertul local, visam la Barbie. Mi se pareau absolut perfecte si mai ca-mi venea sa sterpelesc una de la prietenele mele ceva mai avute. In cele din urma
nu am reusit sa pun mana decat pe un frigider...unul de jucarie, bineinteles. xD Hei, tipa avea o casa intreaga ptr Barbie!
2. Favorite adverts?
Nu stiu daca amintirea mea este fix din anii '90, insa este prea haioasa sa nu vi-o povestesc. Abia aparusera pe piata faimoasele tampoane interne, iar la teveu aratau o duduie cu un astfel de obiect in mana care (citez) "se deschide ca o floare". Sa va spun cate am "inecat" in chiuveta, sa le vad cum se desfac? xD
3. N'Sync or Backstreet Boys?
Backstreet Boys! Cate reviste am cumparat ptr posterele cu ei. xD
4. Weirdest fashion trend?
Sunt atat de multe incat mai ca faci infarct cand te uiti la videoclipurile (de duzina) de atunci. As spune rujul maro si conturul foarte evident al buzelor, care nu arata bine la NIMENI.
5. Favorite collectable?
Am incercat sa fiu si eu in pas cu moda vremii si-am colectionat servetele, insa in scurt timp au ajuns sa fie folosite...well, ca servetele. Thanks mom! Ulterior am trecut pe colectionat reviste Cool Girl si Bravo Girl.
6. Favorite Beanie Baby?
Din cate imi dau seama de pe google, fenomenul beanie baby nu a ajuns la noi, dar daca ar fi sa aleg o jucarie de plus preferata, l-as alege pe Ursi. Doamne ce a mai indurat ursul ala...A fost printul meu, calul meu, ce sa mai, era bun la toate! xD Ar trebui sa ma marit cu el.
7. How many Tamahotchi's did you go through?
Valeu, o gramada. Aveam o obsesie sa rod butoanele si sa le scot din gaura predestinata, dupa care bineinteles ca nu mai functionau cum trebuie.
8. Favorite game system and game?
Imi placeau super mult acele jocuri dreptunghice, cu butoane galbene care aveau Tetrix and co. N-am avut unul niciodata, dar mai imprumutam de pe la prieteni. xD In schimb am avut un strabunic al consolelor de astazi, cu casete galbene. Iar de cele mai multe ori jucam Mario.
9. Favorite Disney Channel original movie?
Desi nu am avut Disney Channel, n-am fost deloc privata de magia Disney. Un coleg de-al mamei facea o vrajitorie ciudata si-mi facea rost de casete cu filmele originale. Doamne, eram (si inca sunt) absolut obsedata de ele! Uram cu pasiune Snow White si imi placea maxim Beauty & The beast. Ca tot ziceam de Ursi, ei el era mereu prezent cand ma uitam la film si incercam sa reproduc scenele. xD
10. Favorite Music Artist?
De pe plaiurile mioritice imi placea ASIA. Din strainezia...Britney Spears!!!
11. Favorite Candy?
Luand in considerare colectia mea de jucarii Kinder, as putea spune ca ouale Kinder. xD Not much has changed! Am plans cu lacrimi de crocodili cand le-au retras pe cele originale de pe piata si au bagat nasolelile alea de bilute. Dar cand au fost reintroduse...10 am mancat. xD
12. Favorite game?
Mario :D Si uram cu pasiune orice joc ce presupunea miscare in aer liber. Eram ingrozitoare la leapsa sau ascunselea!
13. Favorite Mc'Donalds Happy Meal Toy?
Parintii mei au fost un pic mai antipici, in sensul ca nu-mi interziceau sa merg la "mec", dimpotriva, ma santajau cu el. Sau ma rog, era considerat "premiu". Orice jucarie de acolo era adorata ptr cateva zile sau saptamani, dupa care era abandonata intr-o cutie.
14. Favorite book?
Avand in vedere ca eram cam mica sa citesc, nu prea citeam. In schimb eram super pasionata de calculatoare si reuseam sa-l manevrez inca din gradinita.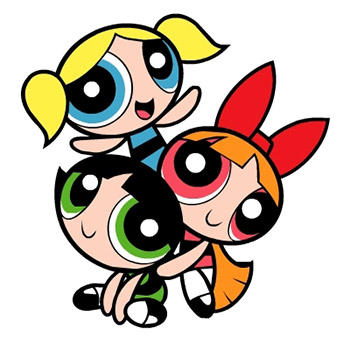 15. Favorite clothing store?
Magazinele erau cam putine pe vremea aceea si era foarte probabil sa porti hainele de la copiii mai mari ai rudelor, veicinlor etc.
16. What would you watch when you got home from school?
Sailor Moon, Powerpuff Girls, Dexter's Laboratory, Pokemon, cam tot ce era pe Cartoon Network really.
17. Favorite TV Shows?
Abracadabra! :D Am si avut onoarea de-al vedea live pe Magician intr-unul din show-urile lui din parc de ziua copiilor. Doamne ce fericita am fost!