Hair flip!
sâmbătă, iunie 04, 2011
Nu, nu am venit sa vi-o arat pe Tyra cum face un amazing hair flip :O Eu o sa fac un amazing hair flip!!! Or...not...V-am intrebat in postarea trecuta daca v-ar interesa o postare mica miiica cat o *bleep* de furnica despre cum imi fac eu parul sa arate ca in poza urmatoare, with no heat. Si bineinteles cum am renuntat la placa datorita acestui lucru.
Mai intai sa mentionez ca mi-am cam urat parul muuuuulti ani la rand. Why? Este extraordinar de des, sta in toate partile ba drept ba ondulat si niciodata nu am avut o freza care sa ma avantajeze indiferent la ce salon am mers. Cand am primit prima mea placa in a 9-a eram intr-o stare de "Holy Jesus, my holy grail!" si credeam este cel mai tare look pe care il poti avea. 3 ani mi-am indreptat parul la 2 zile (sau in fiecare zi cateodata) si bineinteles ca m-am ales cu o turma de fire despicate si cateva fire arse (desi ma tundeam periodic si foloseam masti). O draga prietena si colega came to save me. Ea are parul mult mai cret decat al meu, dar mi-a dat multe sfaturi bune si m-a impulsionat sa-l las in starea lui naturala and work with that. Recunosc ca si lipsa de energie/timp m-a impulsionat sa fac asta, dimineata ma trezeam din ce in ce mai greu xP
Acum nu imi mai vine sa-l indrept! Nu se mai vede freza mea putin ciuntita, e umflat, nu trebuie sa-l pieptan si pot sa-l spal la 3-4 zile ca nu se mai naclaieste asa rapid. Win situatioooon!
Probabil va asteptati sa va zic cine stie ce metoda ultra sofisticata. Ei bine...o sa va dezamagesc rau daca va asteptati la rocket science :O Let's talk about the steps.
1. Ma spal pe cap seara, cu produsele obisnuite pe care si le poate baga un om in par gen
bere
sampon, balsam, masca etc. In timpul spalarii efective, imi pieptan parul cu un pieptene cu dintii raaari de 2 ori, la inceput si la sfarsit.
2. Dupa ce termin imi pun un prosop in cap si ma plimb prin casa 30 de minute.
3. Dupa cele 30 de minute imi scot prosopul si NU il pieptan. De fapt, in afara de momentul cand sunt sub dus, nu-l pieptan deloc. Acum e momentul bun de adaugat spuma, balsam leave-in si ce alte bazaconii se mai baga in par. Eu nu bag nimic ca-s lenesa.
4. Here comes the good part. Imi intorc capul in jos si imi prind tot parul in maini facand o coada in crestetul capului, ca Pebbles. Nu o prindeti cu elastic, inca.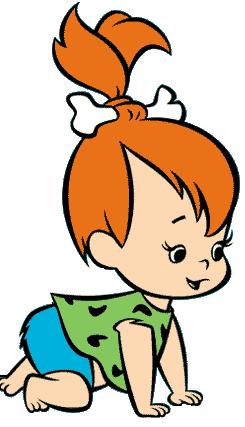 5. Coada aceea incep sa o rasucesc si cand e rasucita pana la varf, fac un melc si o prind cu elastice. Veti obtine un fel de bun/coc cu care va trebui sa stati pana se usuca sau sa dormiti cu el daca nu va deranjeaza prea tare (recomand var 2). Vedeti sa nu stea parul lipit de cap, altfel nu veti avea volum. Dupa ce faceti melcul puteti sa trageti un pic de par in fata.
6. A doua zi dati jos elasticele, intoarceti parul in jos si aranjati-l un pic cu degetele. O sa aveti bucle mari si frumoase :) Daca vreti bucle mai multe si mai mici, faceti mai multi melci. So damn simple :O
Daca nu ati inteles nimic din ce am zis (cause i am such a good teacher, not) va las un video cu o metoda asemanatoare.
Easy ha? Metoda asta merge si ptr parul drept si ptr cel ondulat. Eu l-am incercat pe cel ondulat ptr a-l cuminti, and you saw the result. Sper sa va placa, mie una mi se pare un look perfect ptr vara. Ciaules!